Email Header Analyzer – Works for Email Investigation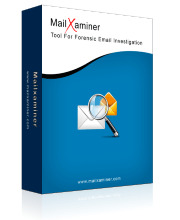 The rising extent of cyber crime can only handled with a professionally designed tool to analyze email header. Examining emails is the best deal to work out for forensic email investigation. Searching emails, examining emails, and extracting evidences from properly examined emails, all these procedures are professionally performed by Forensic software. The utility is intelligently designed with purpose to play the role of sound email examiner. Such solutions are helpful to analyze emails in different views like normal view, Hex view, attachment view etc. It helps to understand from where email destruction has taken place. Examining headers is prime concern to find culprits those destructed the structure of emails & tool that works as potential Email header analyzer will be apt option here.

Email Header Analyzer – Appropriate Way to Examine Appropriate IP Address
Do you have any quest like from where the email came or who is person made the email inaccessible???
If any then, accessing email header details is only option to go with. With a proper set of instructions with a technically sound tool you will surely find Server details from where the email is sent. Email analyzer from a well-known brand will not bother you to think how to analyze email headers because; such applications are packed with unfailing technologies.
Forensic

Software– Collaboration of Fruitful Email Examination Techniques

Instant email search, appropriate email investigation, conversion of evidences into most suitable file format, extraction of emails as evidences, and many more facilities you can get with this email header analyzer. Along with existing facilities now you can enjoy new amenities as listed above:
Examining contacts from PST, OLM, OST, and EDB files



TIFF format is also added in file formats in which one can export email evidences


Different views for contacts investigation are Normal Contact view, normal attachments view, and properties view
Mac Email Analysis