Forensic Email Tools Obliging Software for Investigators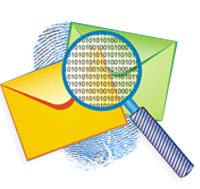 As we all are familiar with the effectiveness of forensic email tools in the field of cyber forensics and where exactly the forensic email tools stand while implementing the technique of analysis of forensic evidence or else while analyzing email headers. Cases concerning cyber crime activities are evolving rapidly day to day. New innovative techniques of cyber crime like email spoofing, spamming etc. is giving a boom to all the cyber criminals, fraudsters etc. A large number of fraudsters are getting facilitate online which is somehow a major drawback for the forensic investigators, as they cannot stop them to make use of internet. So, as a matter of fact forensic email tools play the key-role in every element of cyber forensics investigation.

Analysis of Forensic Evidence by Means of Forensic Email Tools
Email data analysis of forensic email evidence is the most significant role to be played by forensic email tools like Forensic Software. Since analysis of forensic evidence comprises with forensic analysis of emails to examine the evidences thoroughly, analyzing email headers to get to the root of cyber forensics, collecting email evidence to comprehensive the practice of email data analysis. Forensic Software is one of the preeminent forensic email tools for executing forensic analysis. This forensic email tools offer numerous options to the users to examine & scrutinize email evidences forensically.
Check Out What
Forensic

Software Has Got

Forensic software has the competence to search emails by Contacts, To, Bcc, Cc, Sub, Body etc. and attached files to the email.


Facilitate one in forensic analysis of more than 10 email applications such as EDB, TBB, MBOX, THE BAT, SEA MONKEY etc.



Enable users for analyzing email headers of source code emails like HEX, RTF, HTML, MIME, PROPERTIES VIEW etc.



Offer multiple ways in the direction to collect emails either through exporting the evidence or else through converting the evidence into EML, MSG, PDF, TIFF and HTML files respectively.
Email Data Analysis