Require Forensic Investigation of Hotmail Emails – Get Suggestion to Tackle The Problem!

Like many web based email service, Hotmail is also one of most in-demand applications to send and receive mails throughout the world. Developed by Microsoft, it is one of the most widely used cloud based mailing service across the globe. Though developed for ease to exchange information easily and quickly without costing much through emails, cyber criminals have made it a yielding mark for their heinous intentions. They carry out punishable offences and make all efforts to eliminate evidences. Culprits do so to remain away from the clutches of police and many times excel in doing so due to lack of proof. Therefore, Hotmail investigation needs to be carried out so as to collect, examine and present proof in front of the court of law.

How to Probe MS Hotmail Account?
The task of forensic analysis and investigation of emails of any Hotmail account holder is not so easy. Each step should be carried out very carefully by the investigator of the investigating agency so that minute details are captured and examined properly. Moreover, to be able to produce correct results, e-Discovery and digital forensic investigation should be processed with some apt tools and not manually. This is because manual methods are troublesome and do not yield reliable results. They are time taking as well and above all deleted and corrupted data can never be recovered. There is no doubt that each email can be opened and read to find any clue or proof. But is it feasible enough to go through each mail, collect evidence and then examine them manually. Instead, a tool that can overcome the manual limitations should be made use of.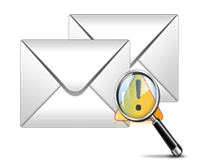 High tech Forensic investigation of Hotmail emails software applications, built-up with out of the ordinary features, so as to be able to extract evidences in support of proof should be used by investigators of all investigation agencies. The reason being that output of forensic exploration plays a key role in detection and verification of the offender. Also, it is the forensic report on which depends action on one and justification to the opposite. Therefore, to ensure that wrongdoers are punished and the suffering victims get justice; any streamlined, compliance and effective solution should be used for analyze hotmail emails software.
A Can-be Used Forensic Email Analysis Tool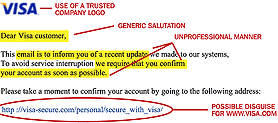 Emails are a big source of information these days and its examination can render many essential facts. It is a known truth that when expert cyber-criminals carry out their planned criminal activity they leave no stone unturned in eliminating evidences from emails so that they remain away from the clutches of police, court and law. Therefore, manual methods that were used in the past are not capable enough to examine and collect facts against offenders. An application known as

is an emerging tool in this arena of digital forensic investigation that can be used as hotmail forensic data analysis utility in addition to many other web and desktop based mail programs.
The software is advised here in this article because it is said to have been featured with number of advanced capabilities that helps various types of users like Technicians, Corporate, Legal Enforcement users and Legal Professionals in extracting evidence reports in multiple file formats. The file types in which emails can be exported are as follows: HTML, Concordance, EML, MSG, PDF, TIFF, Outlook PST etc. Deleted and damaged email datacan also be recovered with the scanning option. However, before exporting the result into these reliable formats, one characteristic that the tool boasts of in rendering apt result is the 'Keyword Search Option'.
Know About the Search Option – There exists about four types of searchessuch as General, PreDefined, Advance and Proximity. Users can use these search provisions in the tool and search for facts in the suspected email body by typing-in the keywords in the following fields: To, From Subject & Body etc. Also proof can be searched from attachments and the duplicate, already searched email evidence can be removed. Moreover, the 'Add Criteria' tab offers searching preference of email evidences by adding the email Meta data like: Cc, Bcc, Sent Date, Modification Date, Received Date and other different fields. The search results can be saved as CSV file as well as they can be opened when required. Finally, emails as suitable evidences, can be saved as any appropriate format provided in the tool and as per want of users. Then the exported emails can be checked any time by opening the file stored in the system. In this way the hotmail forensics investigation of emails tool assist in recovering, examining and exporting evidences from emails.
Hotmail Email Investigations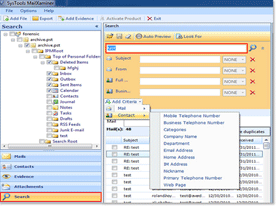 30-Day Monel Back Guarantee