Forensic Investigation of Emails with forensic toolkit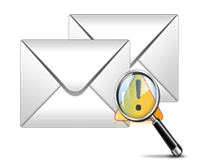 In today's electronic world where everyone's trying to implement and discover something innovative, there's one thing which most of the people are implementing for ever-increasing wrong means of cyber crime, bullying, forging, threatening etc. There are many such examples of cyber crime cases in the recent days for which it has been listed in the bizarre crimes in the world. Cyber crime cases of intellectual property theft, bullying someone with electronic media, harassing one mentally and intentionally. All these cases come into the list of most fast growing crimes in the world that is cyber crime.

Modern Forensic Science
In the recent times forensic science has also taken us way too ahead in this age of electronic world. Now, we have forensic software's & tools available in the market for forensic investigation of emails as like forensic toolkit email analysis software which acts just like a cyber security tool which will secure one from all the cyber crime activities.
A Scenario of Intellectual Property Theft
In a recent scenario where the accused found out to be guilty of transferring privileged data and information by copying it to the USB drive in the office premises. This is professionally not allowed and legal. This is an real & actual scenario of a company called Kroll Ontrack of United states. The forensic investigation of emails software dint allowed him to go further with it. It analyzed (bit by bit copies) of a number of computers and laptops to ascertain which employee was transferring the emails as a form of privileged information to the company. Finally forensic toolkit got hold of the accused computer.
Characters of Forensic Toolkit
Fast Search Facility to search email evidences
Examining forensic evidence of code email formats like HEX, RTF, HTML, MIME etc.
Email analysis of different application format emails like PST, OST, EUDORA, INCREDIMAIL etc.
Forensic Investigation of emails to analyze email header
Collection of forensic email evidences by exporting and converting them into easy accessed files like EML, MSG, PDF, HTML.
Search Email Evidence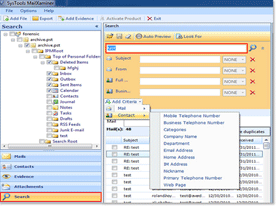 30-Day Monel Back Guarantee