Mac Email Analysis Made Simpler With Forensic Software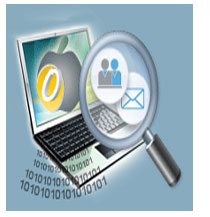 Email forging, popularly known as email spoofing is a cybercrime practice that includes modification in header of the mail message. Phished emails generally have spoofed headers so as to perplex the other person about the original address of the sender. When a spoofed email is received by a user of Outlook 2011 where data gets stored in OLM file format, our software can be utilized for accomplished eDiscovery by forensic experts. Our software application for Mac email analysis proves to be a great help to the cyber lawyers in smooth litigation for a cybercrime case. With this proficient creation by our organization to investigate Mac mail, a set for comprehensive study of emails and its attachments is rendered to bring crime to justice.

Key Features of Our Email Examiner Tool
Search Email Evidences with Instant Search Facility: To search email evidences our software offers Instant search facility which can search emails by To, Bcc, Cc, Sub, Body etc. of an email as well as Contacts and Attachments also.
Analyze Emails of Different File Formats:With our software to examine email of Mac OLM file, experts are facilitated with the option to analyze mail messages stored in EDB, PST, MBX, TBB, IMM, MBOX, OST, EML and Sea Monkey.
No Requirement for Email Platform Availability: With our Mac email analysis solution, prolific results of eDiscovery of emails are possible without installation of respective email client availability.
Recover Corrupted/Deleted Emails: With our digital email examiner solution, retrieving damaged or deleted mail message is possible. This ensures that all evidences to solve the case are available for thorough analyzing.
Export Evidence List In Four Formats: The powerful search filter in the tools gives an idea as how to analyze Mac emails. After examining the emails, the evidence list thus created can be transferred to attorneys by exporting them to PDF, TIFF, EML, HTML and MSG file format.

Download eDiscovery Freeware
For better understanding of software and its features functionality, download trial version. The free edition of the tool for Mac email analysis is active for a month and will allows exporting 50 emails.
Mac Email Analysis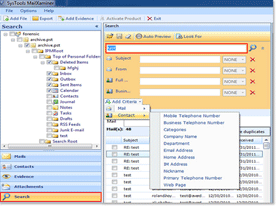 30-Day Monel Back Guarantee