Forensic Metadata Analysis – Worth The Investment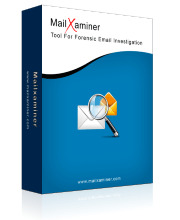 There might be plenty of options available in the widespread software industry for executing forensic metadata analysis. But only a few applications are as capable and dependable as Forensic tool is for the execution of forensic data analysis. The program offers a broad set of features that help in accomplishing a successful yet productive analysis and export of forged emails. The email content which has been interfered with can easily be examined with the help of our advancedly structured and conveniently designed program. Header information is the prime source of analyzing what is wrong with an email or the only area to spot the culprit behind any sort of hindrance.

Understand How To Analyze Metadata Free Of Cost
Mailbox email examiner application is also available as a free of cost trial version which lets you perform analysis of emails on your own without even going for its purchase. You can operate the freeware version for a month long time period and execute the analysis of unlimited emails but can export only 50 of them into file formats like; PDF, MSG, EML, HTML and now TIFF as well.

Ultimately when you are pretty confident with the working of the software and are sure about its performance, applying on our forensic metadata analysis program is possible at a reasonable cost.
Need For The Analysis Of Forensic Metadata
You may require performing forensic metadata analysis when you find out that the email account you own for professional email transaction has been affected with cyber crime activities like phishing, farming, etc. Cyber crime is mainly executed in such forms to steal away personal information about someone, credentials to someone's ID, bank account details, etc to carry out criminal activities resulting in; personal, professional or even monetary loss.
These issues have ended up leading to the requirement of performing forensic metadata analysis and then to export forensic metadata collected as evidence against the cyber crime into file formats like PDF which is a legally acclaimed document format as well. And MailXaminer tool is one of the finest solution that you can use for perform analysis of affect email message as the respective application is supportive towards 10 different file formats giving you a lot of freedom.
Forensic Analysis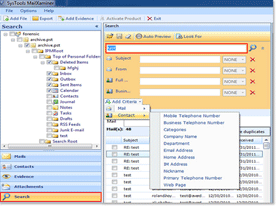 30-Day Monel Back